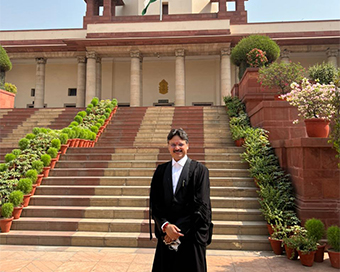 The age of studying and learning something new never ends. Ex-ED officer and politician Rajeshwar Singh, who recently won the Sarojini Nagar seat in Lucknow, proved this today, as he added another feather to his cap by starting advocacy in the Supreme Court.
Today, Dr. Rajeshwar Singh made his maiden appearance in Supreme Court as advocate for the hearing of a case. Many people including his constituents are enthused by this new turn, which they believe will benefit the public as well.
Dr. Rajeshwar Singh had joined the BJP after taking voluntary retirement from the Enforcement Directorate (ED) in Februrary. In March, he won Lucknow's Sarojini Nagar assembly seat by a huge margin. As the top ED officer, he was at the helm of some of the most high-profile cases like Aircel-Maxis deal, 2G spectrum allocation scam, Augusta Westland scam, Commonwealth games scam, Ponzi scam, Gomti river front scam and Amrapali scam.
He even seized movable and immovable properties worth more than Rs 4000 crore acquired from illegal earnings.
The officer began his civil service career with the Uttar Pradesh Police, where he served for about 10 years. He carried out the encounter of 20 notorious criminals during his tenure, for which he was named 'Super Cop'. In 2005, Dr. Rajeshwar Singh was immoratlised with a befitting gallantry award by the President of India.
Before taking up his first job, Dr Rajeshwar took an engineering degree in mining from Dhanbad. After commencing his job, he went back and did his masters in social science in 2003. Later, he wrote a research paper, 'Human Rights – Police and Social Justice' in 2011 to create awareness of human rights and to reduce the gap between the police and public.
At the time of the investigation of the 2G spectrum allocation scam, he completed his LLB degree in 2018. This degree gave him a distinct advantage in solving several cases. Today, he is a respected MLA as well as a lawmaker.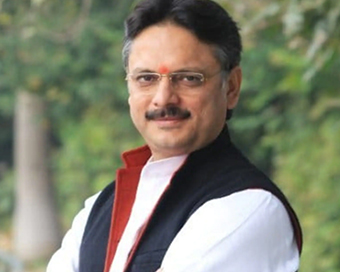 Dr. Rajeshwar Singh was given the BJP ticket from Sarojini Nagar to contest the Uttar Pradesh Assembly elections by denying a ticket to its former minister Swati Singh. Dr Singh got the ticket just 20 days before the election and won it by more than 57,000 votes against nearest closest Samajwadi Party rival Abhishek Mishra. His 20-day campaign saw him address over 250 meetings.
It is because of his strong will that soon after becoming the MLA, he has started to address the problems of the people of Sarojini Nagar. All this started with the setting up of camps for the handicapped. Every day many such camps are coming up in the region. Eight major roads of the area have been ordered to be repaired. Skill development and employment is being dealt with seperately. There is also a plan to improve the health and education structure of the region.
Rajeshwar Singh has till now met Uttar Pradesh Chief Minister Yogi Adityanath and Road Transport & Highways minister Nitin Gadkari to discuss the above mentioned issues,
Tweet