| | | |
| --- | --- | --- |
| | | - Bijendra Singh - Sahara Samay News Network |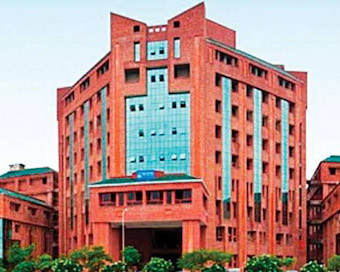 India is fast adapting to the changing landscape of the automobile industry necessitated by the worsening global atmosphere and skyrocketing crude oil prices.
Electric vehicles sales in India in commercial vehicle and private vehicle segments are recording healthy growth levels. To support this growth, Central Government and State Governments to are ramping up the charging infrastructure.
However, the recent incidents of electric vehicles catching fire and endangering the owners might affect consumer sentiments and deter growth in the segments.
Students of B. TECH ECE- Pranjal Kumar and Sudhanshu Sharm under the guidance of Dr.Parma Nand DEAN of SET from Sharda University have made a Smart Battery Management System (SBMS) that'll alert the driver before the vehicle catches fire.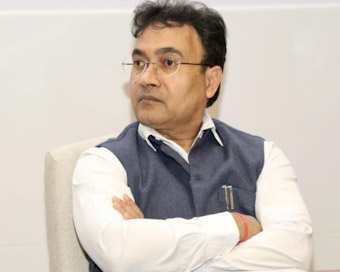 In fact, recent incidents of EV fires were a motivation for the students to develop the SBMS. EVs run on Lithium Ion batteries, the normal temperature during use is around 25°C-45°C. The battery cells catch fire when the temperature of the battery panel reaches around 100°C-130°C. The device keeps a check a check on vehicles batteries and motors and send alerts when temperature rises abnormally.
"We have developed a CANbus interface. This will keep an eye on the performance of the battery panel and short circuits. Three LEDs provided in the display will provide the related information. The driver will get an alert through the LED display when the motor, BLDC motor controller, and SBMS sense abnormalities. The system will keep monitoring the vehicle continuously. The vehicle will slow down and eventually stop if the system senses danger", said the students.
The device got the recognition of the Ministry of Micro, Small and Medium Enterprises (MSME).
During the Ideation Hackathon 2022 the heat alert device developed by the Sharda University students got grant of 15 lakh rupees from Ministry of Micro, Small & Medium Enterprises.
According to Dean of School of Engineering and Technology, Sharda University, Dr Parma Nand, "Innovation and research are mostly promoted by the university. here, at Sharda university students will get the fund for their innovative idea and their development likewise, these students have got a lot many funds from the university for the development of POC (proof of concept). At Sharda university students have also been provided the scholarship based on their innovation and research-oriented work."
Tweet